Australian virtual reception company OfficeHQ has expanded its operations across the Tasman by acquiring Call Care.
A global leader in providing virtual reception services, OfficeHQ launched in Sydney in 2003 before expanding internationally under the ReceptionHQ brand to the US in 2007, the UK in 2011 and New Zealand in 2018. It also operates AnsweringService.com in the US.
Call Care has long been a prominent player among New Zealand's telephone answering service providers, helping Kiwi businesses succeed for more than 25 years.
OfficeHQ founder and CEO David Atkinson (pictured) says the strategic acquisition of Call Care represents "a significant milestone in our company's growth and development".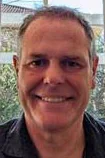 "As we integrate Call Care into the OfficeHQ family, we are excited about the enhanced opportunities this union will bring to both organisations. By combining our strengths, expertise, and resources, we will be better positioned to deliver exceptional services to our clients and strengthen our market presence," David says.
"We are committed to ensuring a smooth transition for everyone involved. Our teams will be working closely together over the coming months to leverage the best practices from both companies.
"As always, our top priority remains providing uninterrupted, high-quality service to our valued clients."
With an office in Blenheim, on the South Island, Call Care's team of NZ-based virtual receptionists will continue to answer incoming calls for Call Care clients, and former owner Stephen Plant will continue to run the business.