Advanced scripting for complex call flows
With our advanced scripting capability, we can support even the most complex call flows with a high degree of accuracy. Australian-based agents are guided via prompts to ensure your calls are handled to your satisfaction.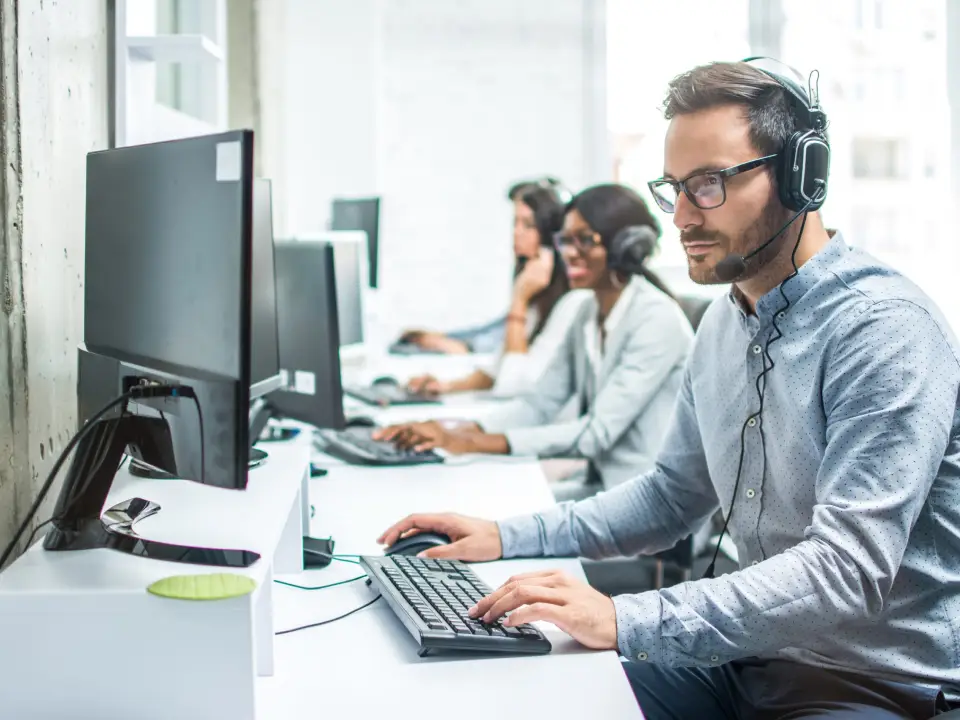 ---
Complex call answering made simple through innovative technology
Complex call flow handling
Conditional question and answer scripts, developed with you and tailored to your business, guides each call.
Australian call answering
Your calls are always answered by Australian-based agents and your customer data always remains on-shore.
24/7 availability with time-specific flows
Intelligent scripting can support different call flows after-hours, during weekends, on public holidays and more.
Messages sent instantly
Receive messages instantly via email, SMS or in-app notification, or entered into your CRM or other web-based tool.
Fast speed of answer
Even at high volumes, your calls are answered in an average of 10 seconds or less, which is industry-leading.
Client portal & app
View, export and filter all messages answered using your custom script – all in real-time – on desktop or mobile.
MyAssistant packages with advanced scripting
Perfect when you have complex call flows
---
Small
Up to 50 minutes per month
Medium
Up to 200 minutes per month
Large
Up to 500 minutes per month
Extra Large
Up to 800 minutes per month
Enterprise
900+ minutes per month
* Plus GST. Refer to Terms & Conditions.
Popular bundle options for live call answering with complex scripting
+ Phone numbers
Add multiple additional local numbers, 1800 numbers or 1300 numbers to the free local number you receive with your live call answering package.
+ Virtual address
Choose a virtual address to enhance your business's image or expand into new territories, without expensive overheads or the need to relocate.
What our customers love
OfficeHQ has been a game changer … the service was super easy to set up and costs a fraction of what it would to hire a receptionist.
Clients appreciate the quick call responsiveness they're receiving, which can be difficult to manage [in-house] due to the peaks and troughs in call volume.
We've been using OfficeHQ successfully as our inbound call centre for over five years now. We are delighted with the service.
The almost instant relay of customer calls by email and text to our field operatives enables us to reply to customer enquiries promptly.
I could not rate OfficeHQ and their service highly enough. Extremely friendly, professional and easy to communicate with on the go.
It's been an extremely cost-effective way of ensuring all of our customers' calls are answered and queries passed on efficiently.
We've found the service to be absolutely seamless with all calls being answered on a very timely basis with instant messaging and real-time reporting.
Trusted by more than 25,000 businesses
---
Find out more
Have questions? Please fill in your details and we'll be in touch.
Want to try our call answering services for free?
Put Australia's leading virtual receptionist solution to the test! We're ready to answer your phone FREE for 7 days.
Want to try our call answering services for free?
Put Australia's leading virtual receptionist solution to the test! We're ready to answer your phone FREE for 7 days.
What does the free trial include?
Our free trial is based on our MyReceptionist service, with Australian-based receptionists able to take messages and transfer calls based on your availability settings.