OfficeHQ is this month celebrating 20 years in business. That's two decades of boosting our clients' businesses and spreading smiles over the phone!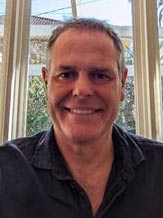 From humble beginnings through to establishing ourselves as industry leaders, expanding into international markets and continually innovating, a lot has been accomplished over the past two decades. In reflection, founder and CEO David Atkinson (pictured) has spoken of "immense pride".
"We have grown steadily, achieving outstanding results. This is a testament to our strong business strategies, prudent decision-making and the collective efforts of the entire team," says David, tipping the hat to our awesome crew.
"At the core of our success lies a simple philosophy: happy people, happy customers and happy numbers.
"We firmly believe that nurturing a positive work culture, fostering employee growth and well-being, and prioritising customer satisfaction, are the keys to achieving sustainable business growth. Our commitment to these principles has allowed us to build a great team, deliver exceptional service for our clients and exceed all expectations in company growth."
We don't just follow trends; we set them. And David has also expressed gratitude to "everyone who has played a part in our journey".
"Your unwavering support, dedication and belief in our vision has been the bedrock of our success. Together, we have overcome challenges, embraced opportunities and achieved great things," he says.
Here's to 20 incredible years and countless more to come!